| | |
| --- | --- |
| News | |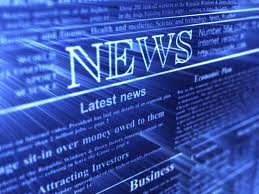 Anand Shipping Lines offers complete break-bulk & heavy lift solutions
Complements the leadership position of Sarjak Container Lines

Established in 2010, Anand Shipping Lines Pvt. Ltd, a sister company of Sarjak Container Lines, specialises in the break-bulk and heavy lift domain.

Envisaged as a natural progression to encompass the entire gamut of project cargo transportation, Anand Shipping Lines expects to complement the leadership position enjoyed by Sarjak Container Lines in the ODC and heavy lift segment..

Leveraging the inherent strengths of the group and supported by a pool of close shipowners, operators and a vast network of agents in over 95 countries, Anand Shipping Lines is in a unique position to cater to all the needs of the industry, from brokering to chartering of suitable vessels to arranging the door-to-door delivery of break-bulk cargo.

In the short span of its existence and living up to its motto, 'We care, We deliver', Anand Shipping Lines has established its credentials as a professional organisation and a serious player in the carriage of heavy lift and project cargo.

Currently, it focuses on the trade to and from India, China and Russia. Through support from its agents, Anand Shipping Lines has successfully arranged the movement of heavy lift parcels from China to Russia, Europe to China and from Europe and China to India.

With presence in all the major ports in India and building on the experience of its strong domestic and overseas agents, Anand Shipping Lines has successfully developed the expertise to offer solutions to the complex transportation needs of the project cargo industry.

Its contract logistics division is the "one-stop destination" for shippers, encompassing all forms of transportation—road, ocean or air. It is the perfect logistics solutions partner for shipping everything from small spare parts to large machinery, pressure vessels, tanks, trucks, buses, etc. on break-bulk, container or RoRo vessels to all points across the globe through its vast network of reliable and experienced agents.


The group, in addition to its container and break-bulk handling capability, has its own warehouse space and transportation company. This gives it the capability to assure quality service under one roof without having to depend on several different service providers.

Source : Exim News Service - MUMBAI, Aug. 27