| | |
| --- | --- |
| Welcome to Anand Logistics | |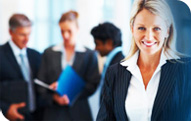 WE CARE, WE DELIVER

Setting up Manufacturing Plants and Large Infrastructure Projects, as well as fabrication of oversized equipment, involves highly challenging and complex transport logistics solutions.

Based on our worldwide network and our ocean freight transportation capabilities, we offer integrated turnkey project forwarding services to various industries on a global scale.

We develop transportation solutions that are tailor-made for each project and allow fast and secure shipment of Plant Machinery & Equipment including oversized & overweight units.

Our services are especially suited for companies involved in constructing Refineries, LNG and Petrochemical plants, the Mining sector, Power sector and other types of Industrial Equipment.We also create specialized solutions for Suppliers of Heavy and Oversized Equipment.

We add value to your business by providing reliable expertise, a global network, and the market leverage from the Sarjak Group.

We put our experience and passion for solutions to work for you by complementing your core competencies, thereby allowing you to focus on your customers & leave the Sea Transportation problems to us.